Mahjong returns!

All levels welcome

Thursdays 1-3:30
Starting October 4, 2022








Story Time

10:30am ages 0-3

Story Time is Back!





Comics Plus

Unlimited comics online with your library card!








GED Classes at the PJFL!

Mondays and Thursdays 5 to 8pm





Register with the Children's Room








Register with the Children's Room

Reserve your spot now! 845-856-7313





Register with the Children's Room

Reserve your spot now! 845-856-7313











Register with the Children's Room

Reserve your spot now! 845-856-7313








For use now with your Port Jervis Free Library card





Monday May 29, 2023

Library Closed




Library Board meeting
Tuesday, May 16, 2023 @ 10am
The next Library board meeting will be held on Tuesday May 16, 2023 at 10am at the library.
All Board Meetings are open to the public.
Unless otherwise noted, in-person meetings will be held at the Port Jervis Free Library located at 138 Pike Street, Port Jervis NY 12771. In-person meetings are scheduled from 10:00 AM - 12:00 PM.
---
---
Welcome Elizabeth Miller!
Library Board of Trustee
Elizabeth Miller joins the Library Board of Trustees!
After taking the Oath of Office with Carl Hendrick, Library Board President. 12/20/22
---
Proclamation Honoring Trustee Joan Wagner
Whereas
, The Port Jervis Free Library is forever grateful for the long term service of Joan Wagner as Library Trustee.
Whereas
, Joan Wagner is the longest serving Trustee which highlights the importance of knowledge and experience she provided to incoming Board members. Joan's efforts have provided opportunities for all to engage in the joy of life-long learning and connect with the thoughts and ideas of others from all ages past and present.
Whereas
, Joan Wagner, who served as Library Treasurer, understands the critical importance of fiscal responsibility to the tax payers of the library district to ensure that our library gets the resources it needs to provide a wide variety of services to all ages.
Whereas
, Joan Wagner has gifted twenty years of service and commitment to the library and sets an example for all in how volunteerism leads to positive civic engagement and the betterment of our community.
Now, therefore, be it resolved that the Port Jervis Free Library Board of Trustees
proclaims
December 20, 2022
, as
Joan Wagner Day
and urges everyone to thank her for all she has done over two decades to make our library and community so much better.
---
Digital Navigators of the Hudson Valley
Here at the Port Jervis Free Library
Need computer assistance? Having trouble with your devices?
Make an appointment with Stacy, 845-856-7313 or email ptj@rcls.org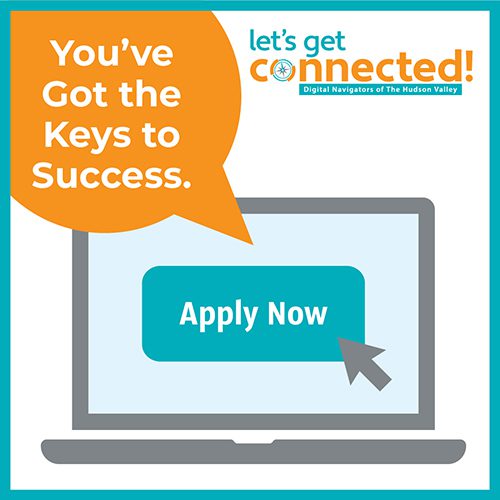 ---