Digital Navigators of the Hudson Valley
Here at the Port Jervis Free Library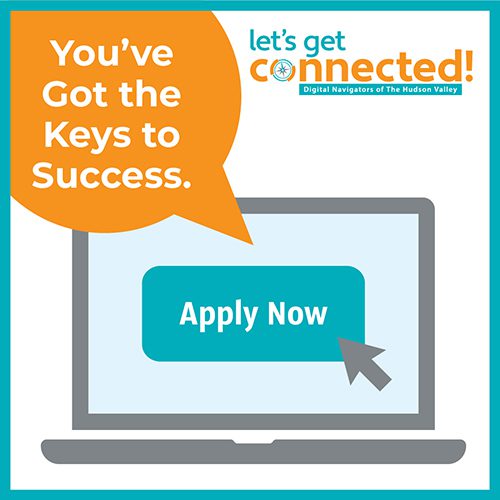 Need assistance with your computer or devices? Make an appointment with Stacy.
845-856-7313 or email ptj@rcls.org
---
THE HUB COMPUTER CENTER IS BACK WITH UPDATED HOURS!
Welcome to the Port Jervis Free Library's public access computer center staffed with technology trainers to provide services and instruction to the general public. The center is known as "The Hub," a technology term that also captures the earlier canal and railroad heritage of the City.
The focus of the "The Hub" is to a
dvance the use of E-services for training, employment, digital literacy, and education.
Whether you are a beginner user or you wish to improve your skills on the computer, the Hub offers one-on-one individual instruction or group classes. New classes are added each month. These current topics are sure to be a hit so check out the CALENDAR OF EVENTS AND CLASSES for program details and register today.
The Hours for the Hub are as follows:
WEDNESDAY 11-4
THURSDAY 2-7
FRIDAY 10-3
SATURDAY 11-4
---
HELPFUL LINKS
Free Email Services
---